On Tuesday, September 20th students will take the first of three Panorama surveys given througout the year. The survey asks students their thoughts and feelings about a variety of social and emotional learning topics. We use the survey results to plan programming and student supports. All student voices are important and we are looking forward to continuing to learn from, and respond to, our students' feedback. A copy of the survey for our school will be available in the Middle School front office for viewing between 8:30 am and 1:30 pm starting Wednesday, Sep 7th. You may opt your student out of this administration of the survey by completing the Panorama Survey - 9/20/22 - Middle School Opt-Out form by the end of the school day on Friday September 9th. For questions about the survey please contact Mr. Dave Elsner, Grade 5-12 School Counseling Coordinator.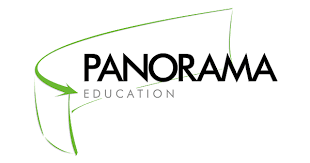 Follow all Medway Schools NOW on Facebook, Twitter & Instagram! Like or follow one or all of Medway Public Schools! Fb: @medwayhighschool @medwaymiddleschool @burkememorial @mcgovernelem Twitter: @medwayhighinfo @medwaymiddle @burkememorial @mcgovernelem Insta: @medwayhighschool @medwaymiddle31 @burkememorialelem @mcgovernelem Please note, these pages are for information sharing ONLY. All questions should be directed to your child's school or teacher.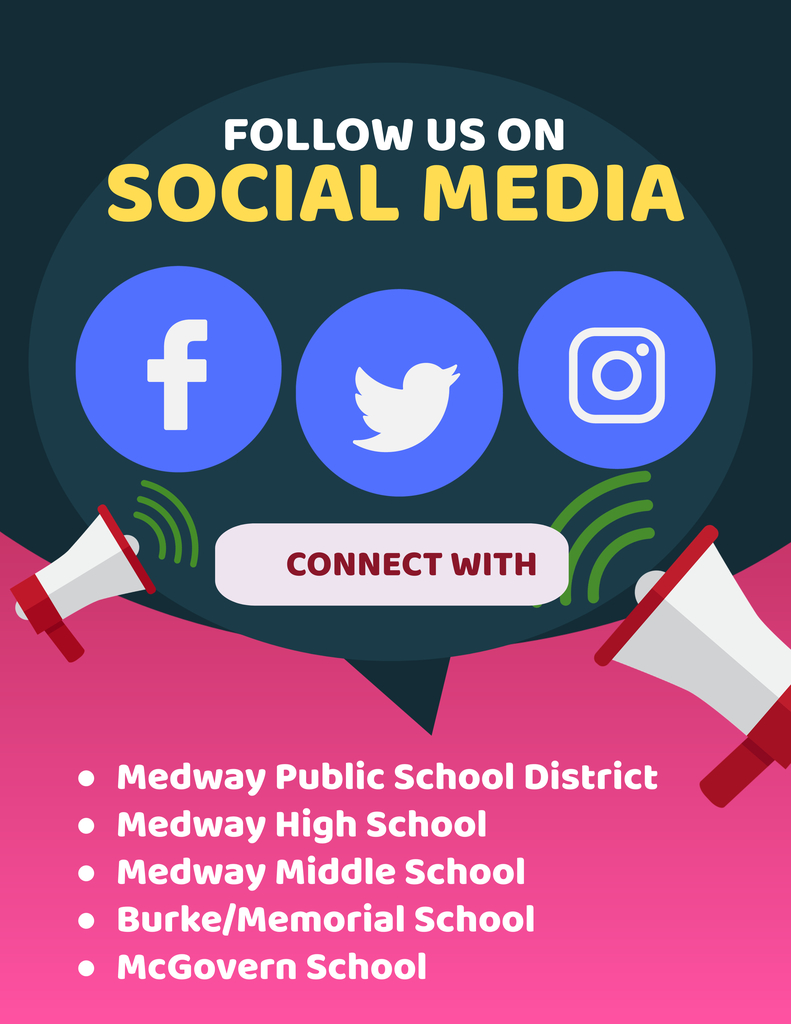 All Medway Middle School sports are all cancelled this afternoon due to inclement weather.
We appreciate the support that families have played in getting students to school on time. On-time school arrival is one of our goals this year. When students arrive to school on time, they have the opportunity to socialize with friends and settle into the school day. As a reminder, school starts at 7:25am. We will begin to welcome students into the building at 7:15am. Please do your very best to have your Middle School students to school on time each morning. It really makes a huge difference in their start to the day.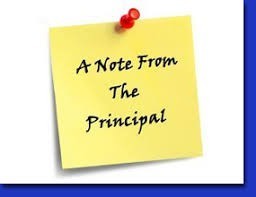 Medway Middle School's Department of Performing Arts will be presenting James and the Giant Peach this fall. Students in grade 7 & 8 who are interested in auditioning should visit the MMS Performing Arts webpage which is linked here:
https://sites.google.com/medwayschools.org/jgpauditionsite?authuser=0
. As we have shared on the Mustang Message, video submissions are due through the google form linked above by 5:00pm on Monday, September 5th.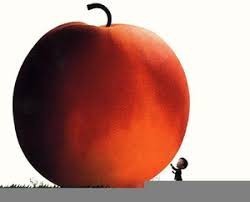 Reminder - Medway Middle School is CLOSED today, Monday, September 5 in observance of the Labor Day Holiday. We welcome all students back to the classroom on Tuesday, September 6. Enjoy the holiday!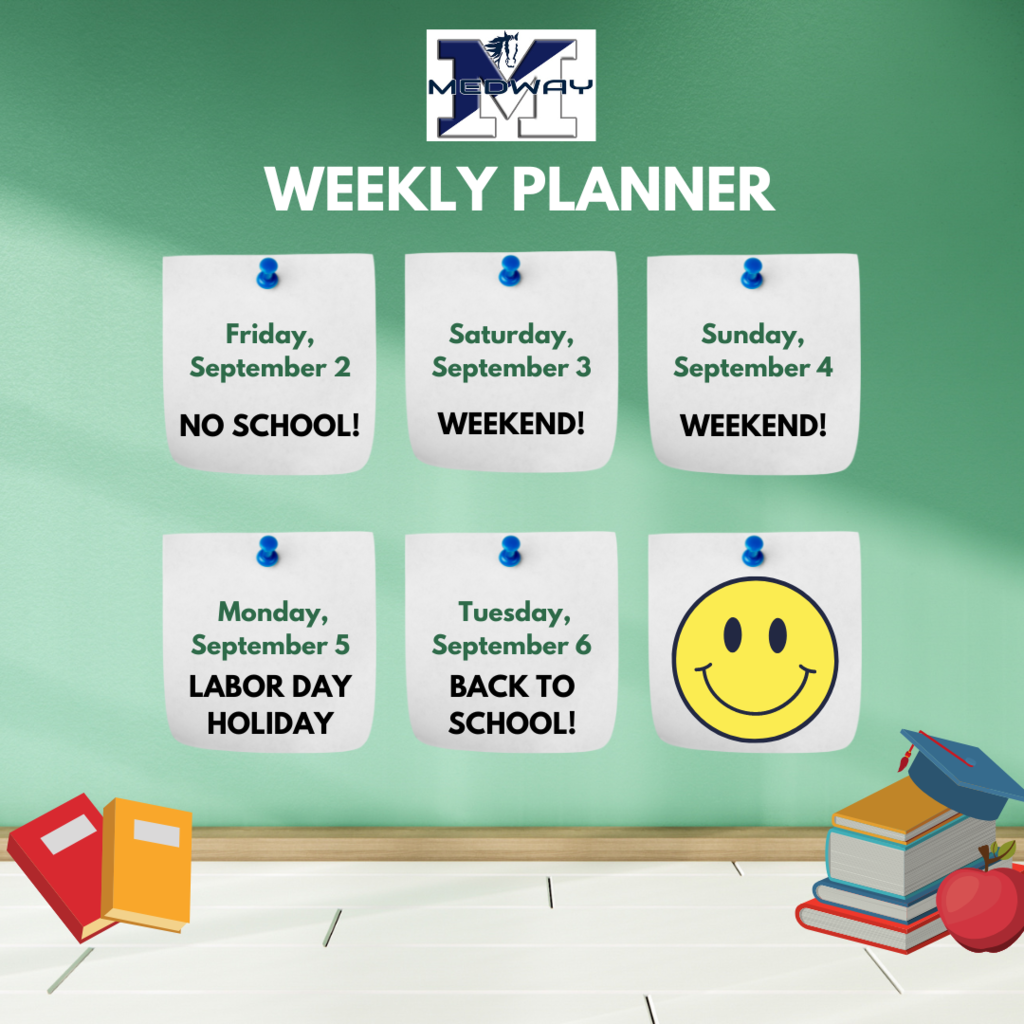 Medway Middle School will be CLOSED on Friday, September 2, and Monday, September 5 in observance of the Labor Day Holiday. We welcome all students back to the classroom on Tuesday, September 6. Enjoy a safe and fun long weekend with family and friends!

We had our first fire drill today. We are proud of our students as they responded quickly and quietly. Thanks to Medway Fire Department for their support. We appreciate their partnership.

Ms. Luizzi addresses the 8th graders about some exciting changes to the lunch and recess schedule.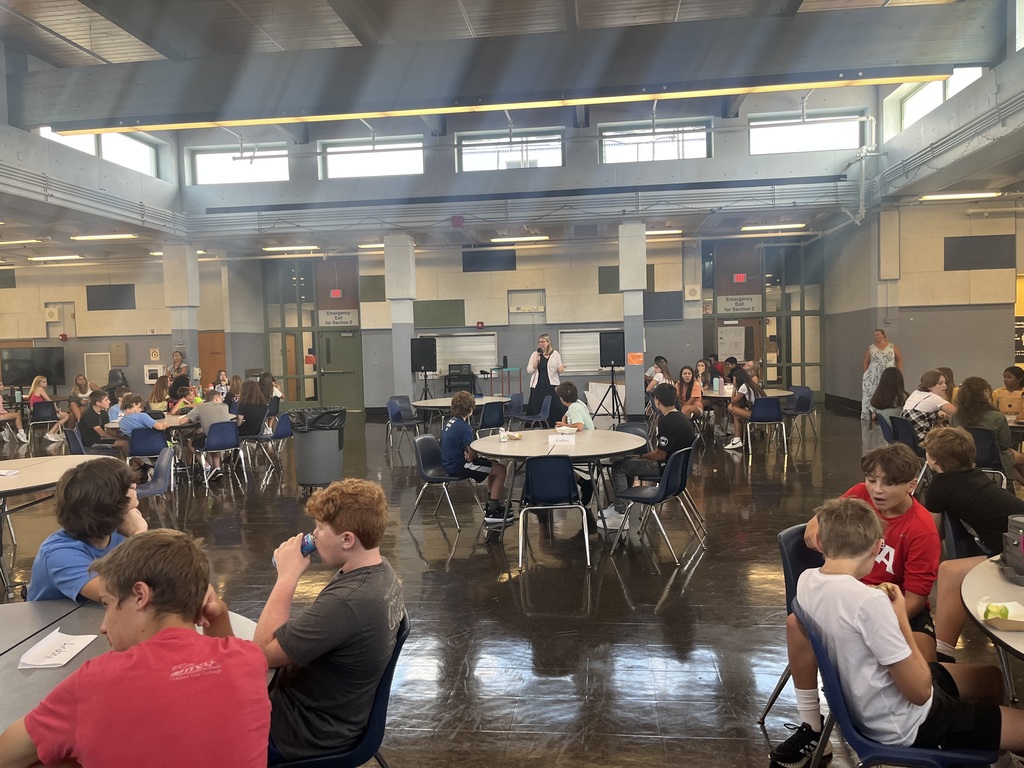 It was great to have students back in the building today. Throughout the halls, students were collaborating, working in groups and building connections!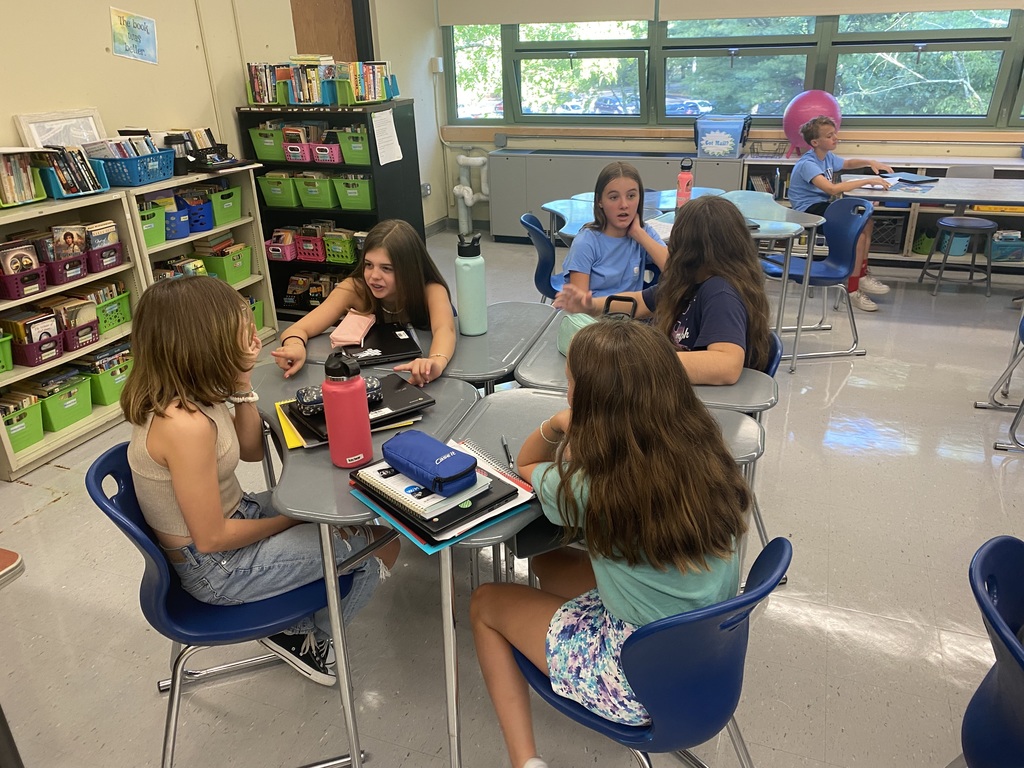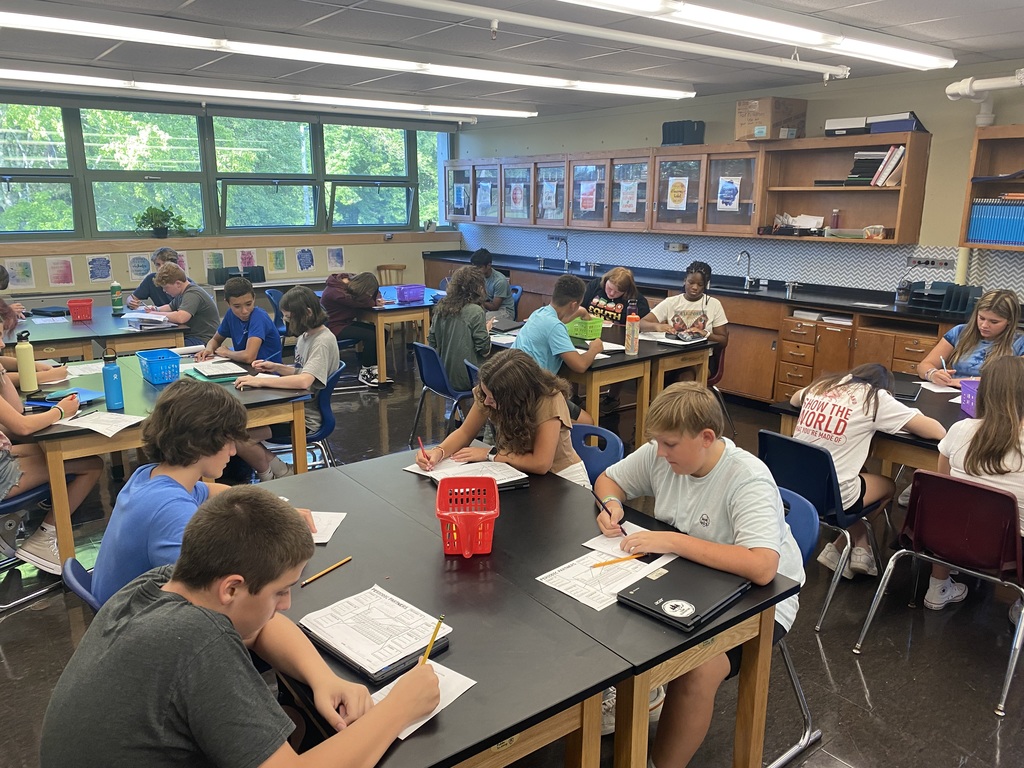 Thanks to our Medway Police Officers for being on hand to greet students. Our students loved meeting Moose the therapy dog! We hope he will come back and visit!

Great start to our first day! Thanks to our bus drivers and families for ensuring students arrived to school on time and ready to learn! As a reminder, students need to be in their homeroom by 7:25 am!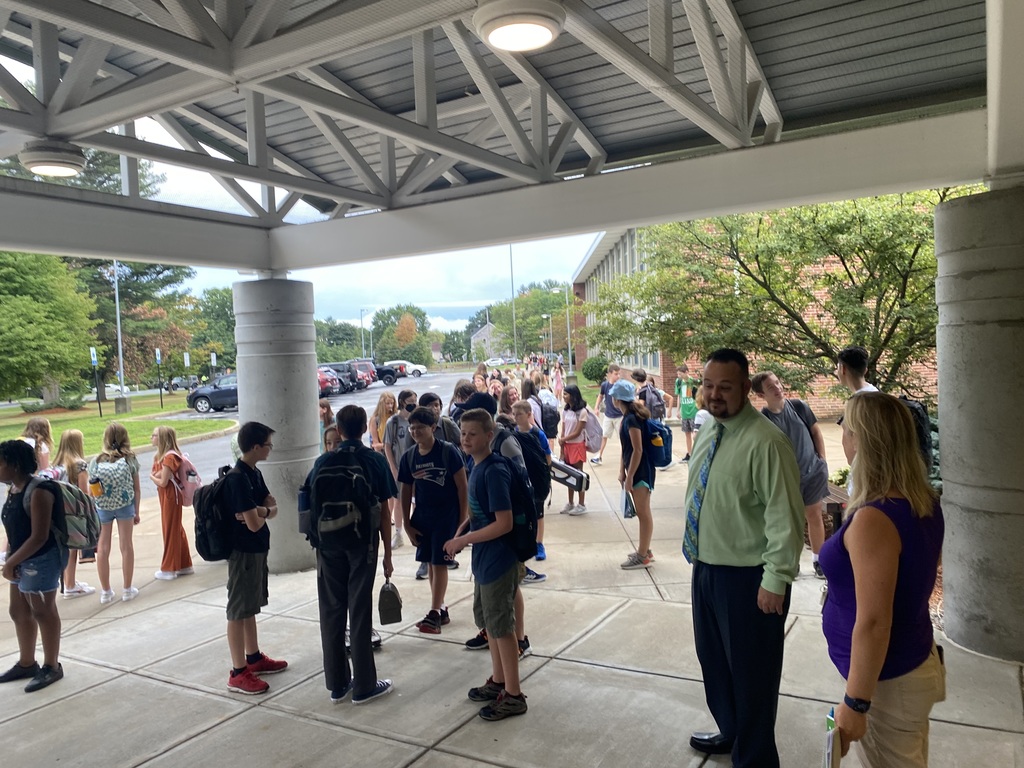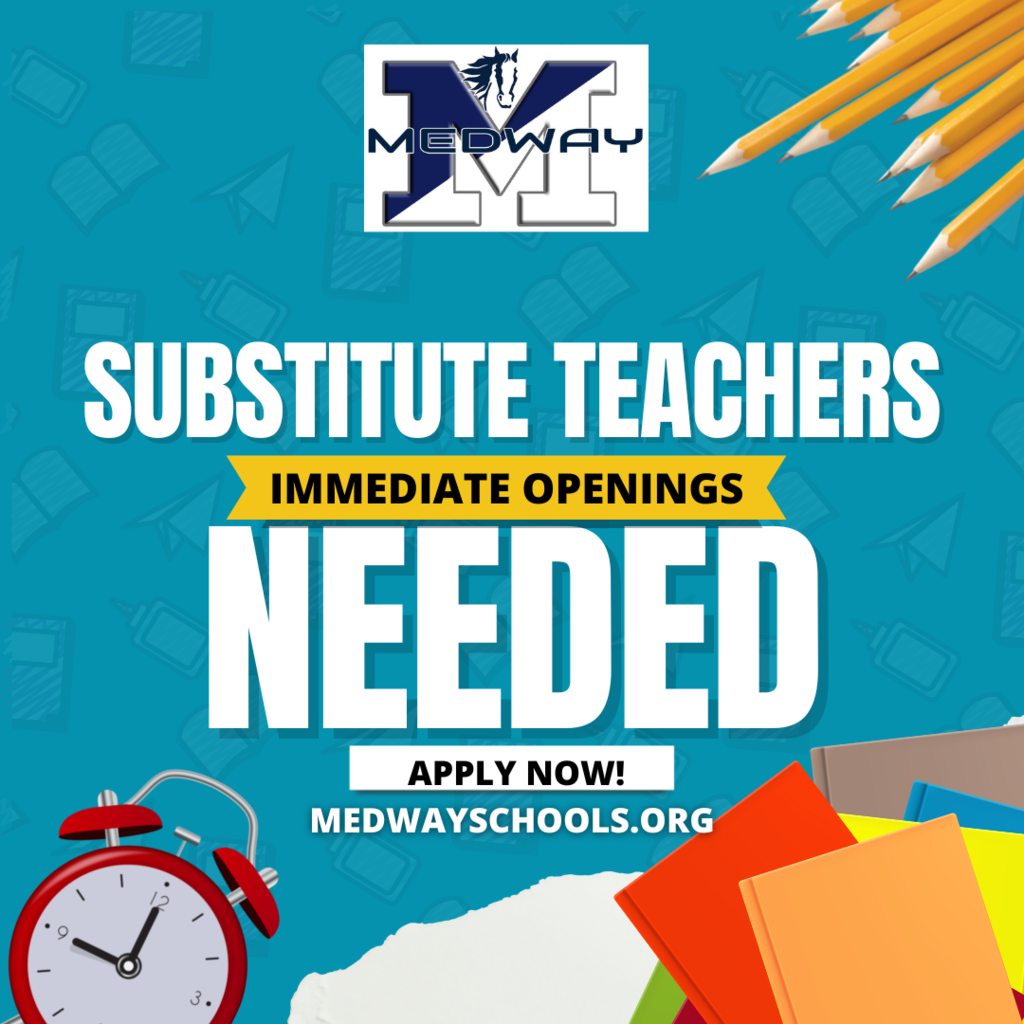 All schools within the Medway Public School System are currently seeking Paraprofessionals. If you are interested or know someone that is, we encourage you to apply through School Spring using this link:
https://www.medwayschools.org/page/human-resources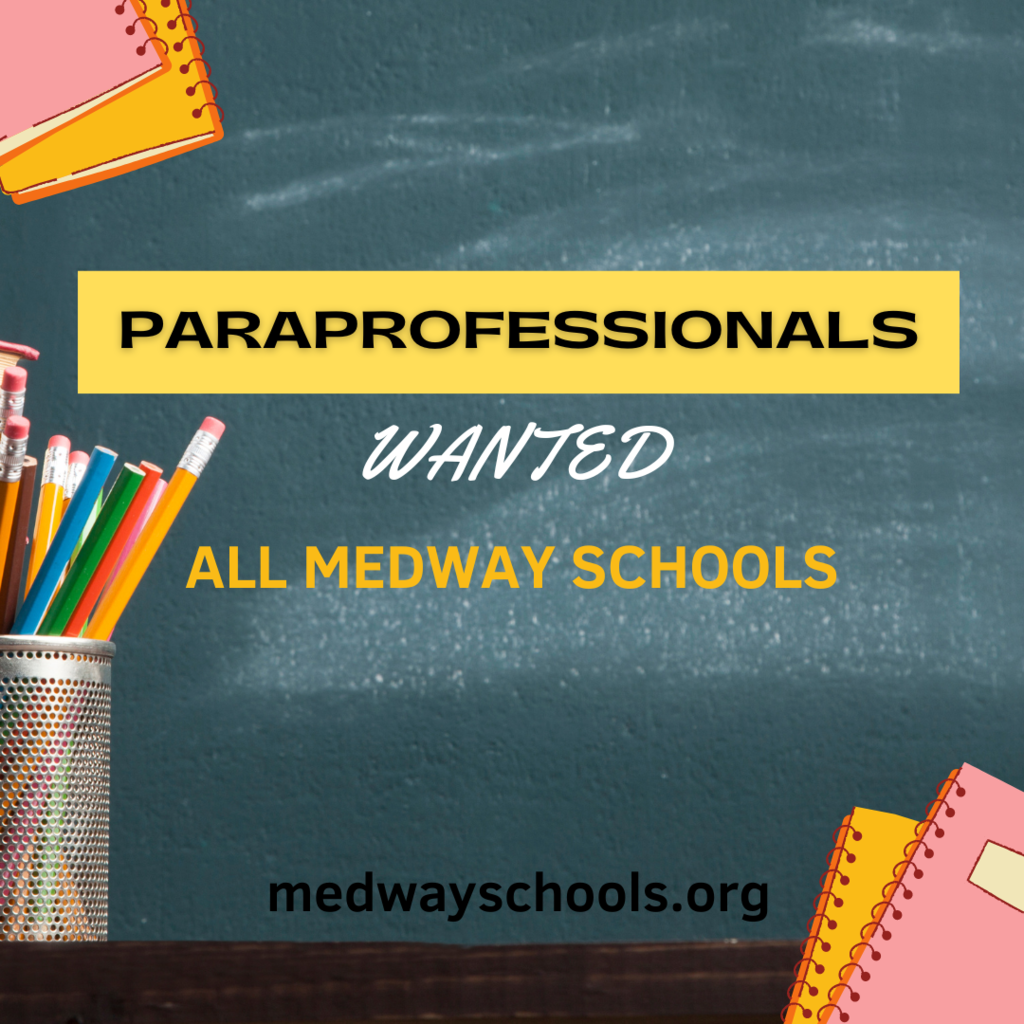 We are looking forward to welcoming our students Back to School next week! The first day of school for all students in grades 5-8 is August 31, 2022. #newbeginnings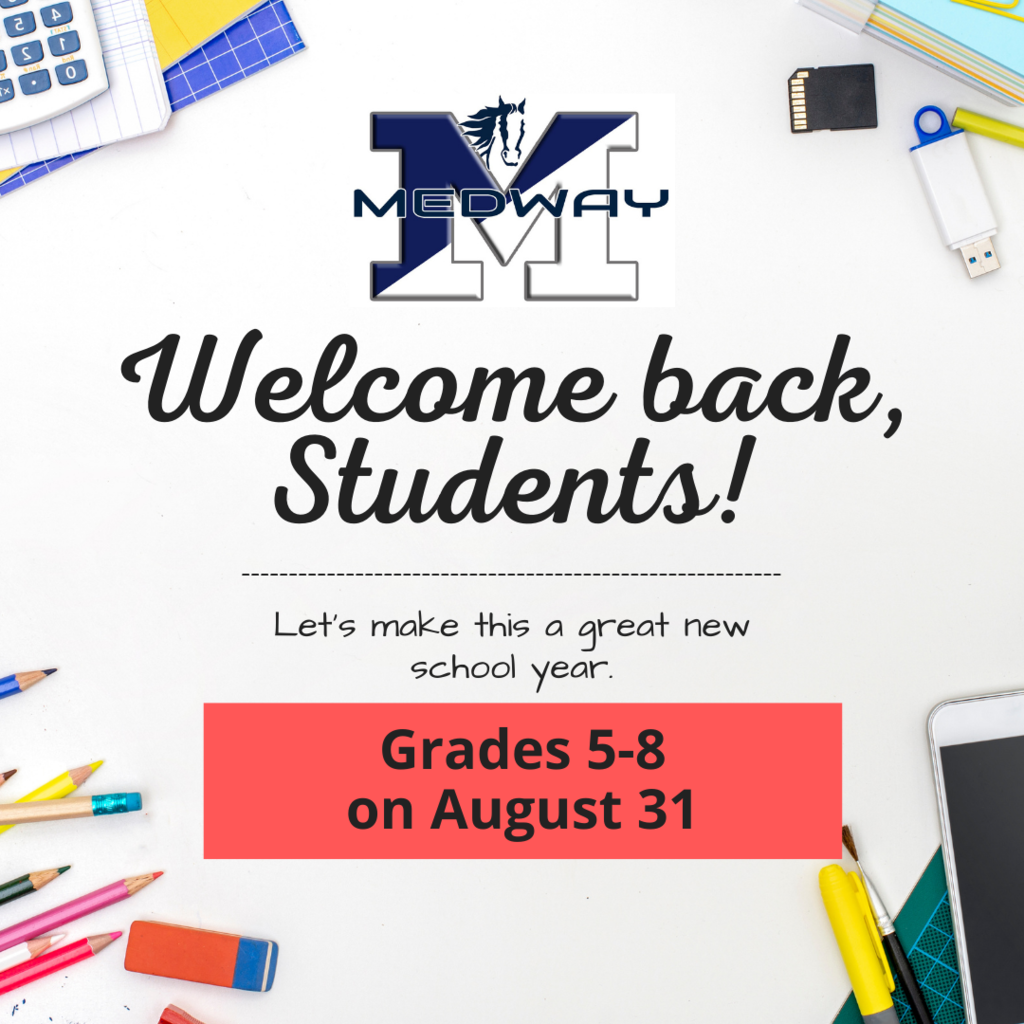 It was wonderful to reconnect with students and families at Open House today! Thanks to MSPTO for joining use to welcome students back to MMS! See everyone on the 31st!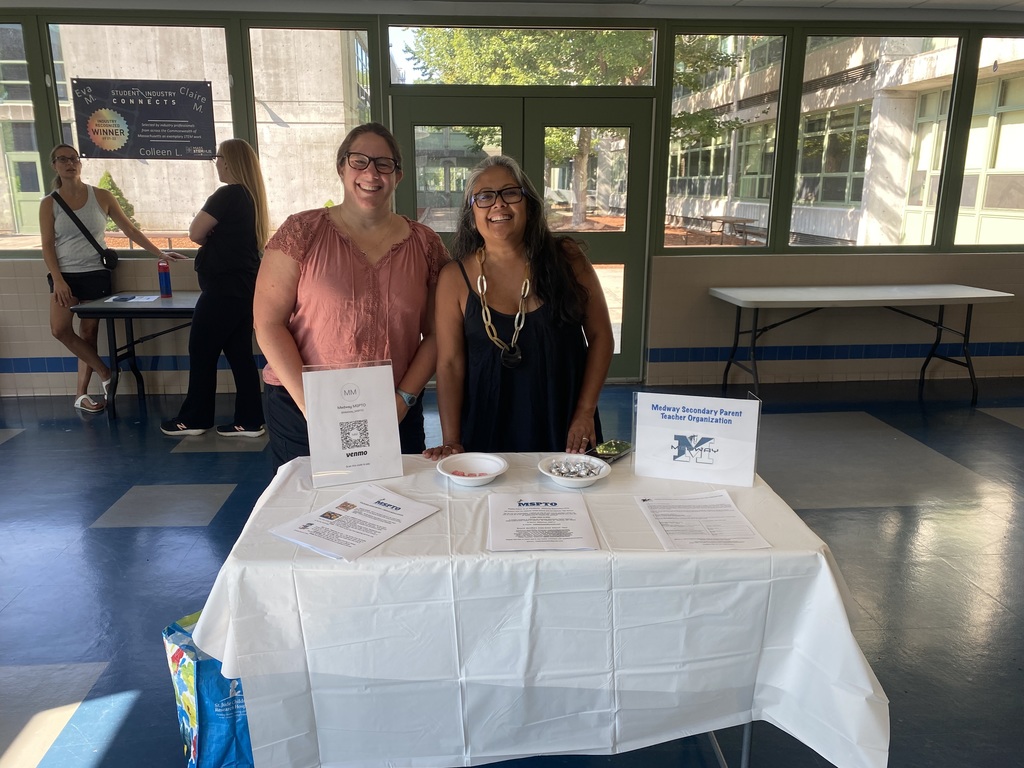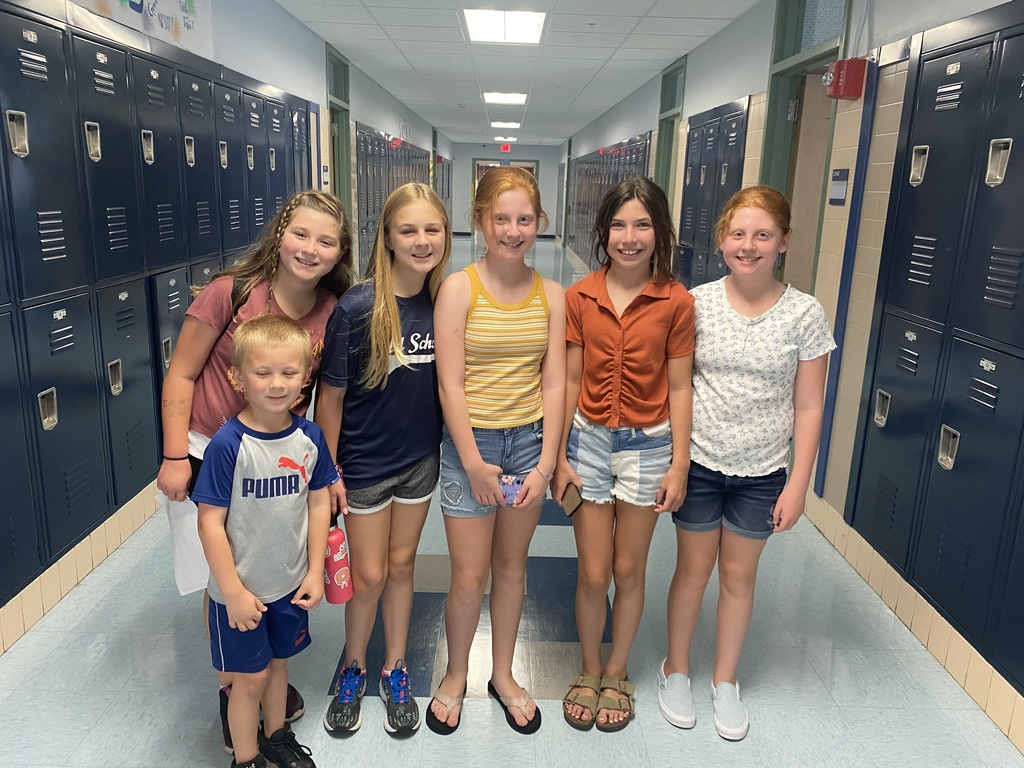 School Resource Officer Paul McLaughlin addresses the Medway bus staff and explains strategies and supports for working with our students.

Today, our amazing Medway bus drivers are participating in collaborative training with school and district staff. We are thankful for their participation, and for safely transporting our students to and from school on a daily basis! We cannot run our schools without you!
All students and families are invited to visit Medway Middle School for a self-guided tour (Open House) tomorrow, August 26th from 8 a.m. - 10 a.m. During this time, students and their families are able to visit the school, try out their lock on a sample locker and find their classrooms. Please note that there is no official program for this day and it is voluntary. We have reserved this time as we understand that seeing a learning space before day one helps many students feel more comfortable in their learning environment. Teachers will not be present for this event and classrooms will not be set up completely, but we will have everything ready for the first official day of school!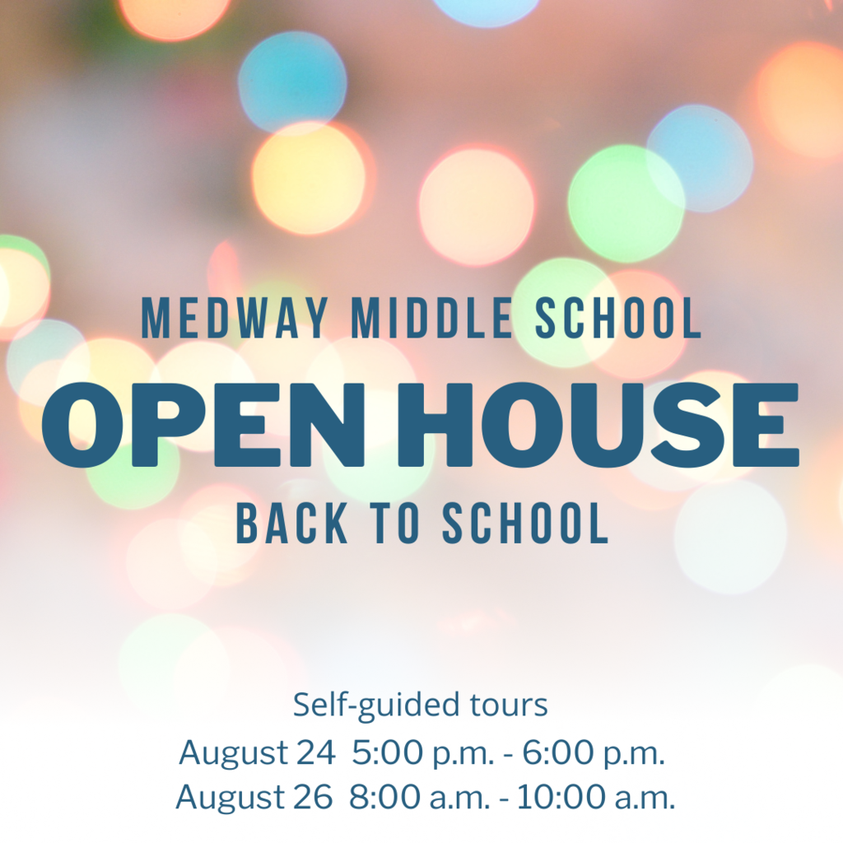 The Parent Portal is a vital resource to help families stay up to date on students' assignments, grades, and contact information. We encourage all families to utilize this resource regularly. If a guardian does not have an account, please email
parent@medwayschools.org
and we will forward a personal activation code to create an account. Please note that students can access the portal by selecting the Google Single Sign-On (SSO) option. Did you know? Parents can use the parent portal to submit an absence request instead of calling the school. Simply log into the parent portal, choose MORE from the left menu, then select Absence Request from the available options to submit your request. Requests can be made at any time before the date of absence and and there is an option to upload a doctor's note for excused absences.